Welcome
What a privilege to see God's given vision becoming a reality. As you view the content of this site, understand the children are not fictional characters with a made-up story, they are precious children seeking hope. Rosemary's Home of Hope will always be a place where children are sheltered, fed, loved, and most of all embraced with the warm compassion of Jesus Christ.

This site was born of faith at the answer to a call to rescue "trash kids". Trash kids, referring to children living on the streets in the rural area of the Philippines, specifically Northern Leyte. It is our desire and mission to rescue these "trash kids" and turn them into a treasure.

We welcome your prayers, support, and most of all your encouragement as we march toward our goal of giving hope to the cast-aways, thrown-aways and abandon children living on the streets.

---
Introducing East Marietta Baptist Church and Goddard's Christian Academy Foundation.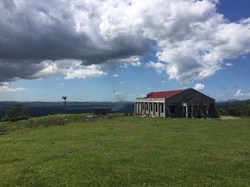 Due to the increasing cost of education and our need for more dorms for the children, the vision was born to build a new church/private school that would meet the needs of our community and our home. The new multi-purpose building is under construction and projected to be completed before the next school year which will be June 2016.

There is a great need to help finish the church and to get the required materials needed to begin our school. The cost to finish the building is around $3,500 and the cost for the materials to operate the school is approximately $5,000. We are also seeking groups/people/couples that would like to fund the salaries of our teachers. Beginning in June, we will bring two teachers on staff. The cost of a teacher's salary is $250 a month. Please make this part of your prayer life as week continue to seek God's will in providing the needs for our children at Rosemary's.

---